NuVet/Health Guarantee/Testimonies
Family Testimonies
NuVet Vitamins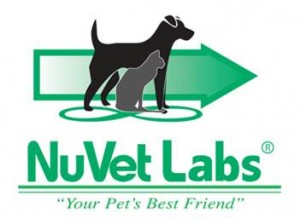 Protect your new puppy!!
When puppies nurse, they rely on their mothers colostrum for the antibodies they need to fight infection. However, the maternal antibodies effectiveness declines as the puppy's immune system begins to mature. By 8 weeks, your puppy's immune system is at a vulnerable point and will will be challenged on multiple fronts.
When a puppy is moved away from its mother and siblings to live with its new family, the immune system is weakened by the stress of adoption and exposure to novel bacteria and viruses in its new home. these are pathogens for which the puppy's body has not yet developed antibodies, and it is widely recognized that the immune system is less effective in the time of stress. Starting NuVet Plus NOW is important to helping your puppy grow into a healthy adult.
Ø  NuVet Plus can help prolong the life of your dog and cat
Ø  And can help eliminate most ailments
Ø  GUARANTEED!
* Allergies * Skin and Coat Problems * Scratching, Itching, Biting * Hot Spots * Arthritis and Joint Problems* Premature Aging* Low Energy Levels* Diabetes and Liver Problems* Cataracts and Tumors* Digestive Problems* Tearing* Heart Disease
ORDER THIS!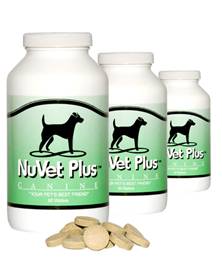 Natural, Human Grade Daily Supplement
So pure, it is one of the few pet products manufactured in an FDA (human-grade) pharmaceutical manufacturing facility
Dog and cat versions available
No sugars or fillers
Money-Back Guarantee
TO ORDER CALL:
…or oder online at
www.nuvet.com/24751
ID Code: 24751
Rockin' B Labs Health/Hip/Nutritional Guarantee
Rockin' B Labradors Health Guarantee
Rockin' B Labradors guarantees all pups until they reach one year of age, regarding any congential (born with) problems which should arise. Records from a licensed vet must be supplied to Rockin' B Labradors. All guarantess apply to original buyer only and are non-transferable. Under no circumstances will Rockin' B Labradors be responsible for any vet charges.
Rockin' B Labradors has the right to require the puppy be returned for inspection by Rockin' B Labradors prior to replacement. Upon confirmation of congenital problem the pup will be replaced free of charge.
Buyer is responsible for all shipping charges.
Rockin' B Labradors Hip Guarantee
All Rockin' B Labradors pups are guaranteed against hip dysplasia until 24 months of age. The following requirements must be met in order to guarantee your puppy.
The dog, if female, cannot have been bred.
Must have x-ray documentation sent to OFA for reading with "poor" results.
If buyer should have a pup with documented dysplasia the puppy may be returned to Rockin' B Labradors in exchange for a replacement puppy.
 Rockin' B Labs Nutritional Guarantee
Because of the variety and quality of dog foods available (and all canine illnesses are NOT covered by vaccination), we require that all our pups be kept on "NuVet Plus Canine" nutritional supplements until 24 months of age. This nutritional supplement is only available through breeder recommendation. You will be instructed concerning this when you take possession of your puppy. You are expected to have this on hand when you take possession of your pup.
The order line phone number is: 1.800.474.7044
Your order code # is: 24751
NuVet sends us a monthly report on which Rockin' B Labs pups are being supplemented with NuVet Plus Canine. All health related guarnatees will be considered null and void if your pet is not kept on this supplement.  You must place your  first NuVet order within ONE week of when your puppy goes home.
Testimonies
"Can't say enough about Rockin' B, I spent about a year looking at breeders/kennels and the decision was very easy after meeting Mr. and Mrs. Blackburn and their dogs. I would recommend this breeder to anyone!!   Their setup is amazing, very clean, and all the dogs are VERY well taken care of. When we went to see the litter we would be picking from we were able to socialize and interact with both parents. They were all unbelievably obedient and great dogs. I have two boys 5yrs old and 2yrs old, all of their dogs were very sweet and great with my kids, who were running crazy through their yard. I have been in contact with them, with about a million questions, since our pup was about 3 weeks old. Every time I have contacted them they were very quick and sincere to respond. We are beyond happy with our pup! We have two labs now and if we get another, this is the only breeder I will buy from!" -Josh and Sara Brown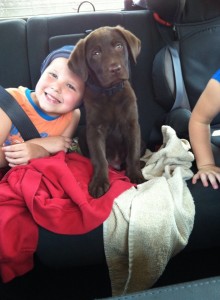 ---
"Good morning. A year ago today I drove 4.5 hrs to pick up a beautiful lab puppy. What a year this has been. Full of laughter & much fun. I love that gal just like my family. She has gotten so big. Thank y'all for allowing me to purchase her for she is my treasure. Love her sooo much. Merry Christmas."- Phyilis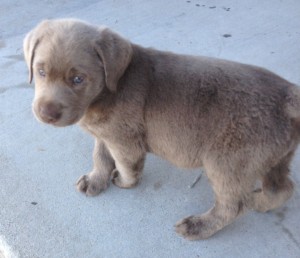 ---
The charcoal we got off of you is a GREAT  dog. At 6 months was fetching dove like no other. People we was hunting with was amazed. They had a 3 year old and she was doing twice as better as her.-Lambert Family (Kimber x Cinch)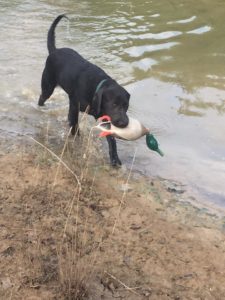 Rockin B Labs are awesome breeders. Picked our puppy up last Sunday and had a chance to see their property and their dogs. Dogs are gorgeous and well taken care of. The ranch is amazing where the dogs have so much freedom. Lauren and Devin are so nice and they truly care for their animals.
---
We bought our silver lab puppy, Porter, from Rockin' B last week and are so in love. He came to us very well cared for and is very well behaved. He socializes with other dogs and people without a problem. I'm not sure if it's just him but he's been a breeze to potty train and is already following directions at seven weeks old. Lauren and Devin were great to work with, sending us home with plenty of information and sample vitamins. He was quite an investment but well worth every penny. If you are considering adding a lab to your family, definitely go with Rockin' B!
-Danielle Gutc
---
What a wonderful experience! The Blackburn's are so professional and kind. The quality of their dogs are exceptional and we are so happy with our new addition!
-Denna Vardeman
---
Devin and Lauren , We are so VERY grateful to you guys for your expertise and care when it comes to our dogs. We truly treasure our new babies and I've been so impressed with your knowledge in breeding these healthy, strong dogs! I was so glad that you also knew what you were doing with obedience and hunting training…I didn't worry at all when I had to leave my puppies for four months! We knew they were being loved, paid attention to and cared for! Thank you for all you have done for us and our dogs!
– The Clarkes
---
"We are very happy Daisy and think she is happy with us. She sleeps in my daughters room every night. She is a very smart dog and has picked up hunting very fast. We thank yall again, she has become a big part of our family already"

---
We had been wanting a lab puppy for awhile and went with friends to see the puppies at Rockin B Labs and we were very impressed with how great they had their home set up for all of their dogs and puppies! The parents were present and very well behaved. They are beautiful dogs. We were very pleased with all of the information we were given for our new puppy and support that they offer for any future questions for our new puppy! We love Hunter so much already! He quickly became apart of our family! He is very smart and handsome! I would recommend Rockin B Labs to anyone looking for a lab puppy! When we are ready for another lab in a couple years we will definitely be back!
-Brandon and Mindy
---
Molly and Diesels Puppy- The Maness Family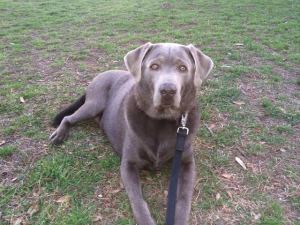 ---
2 years ago Matt and I got our handsome guy, Judge, from Rockin B Labs. We love him so much, and he really is our "fur child". He loves to sleep in bed with us and play with his cousins (my nieces and nephews). Who knew that a dog could be so good with kids! He surprises us every day with how smart and loving he is. We really picked a winner here at Rockin B! -Rinehart Family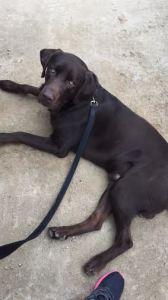 ---
Kyanite: (Chloe and Diesels puppy):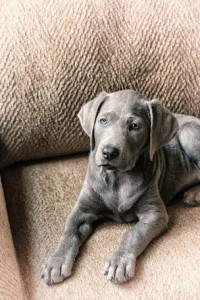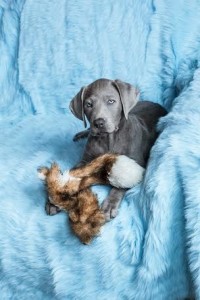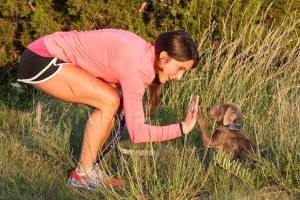 ---
Ms. Jazzy- Kimber and Diesel
The Reese Family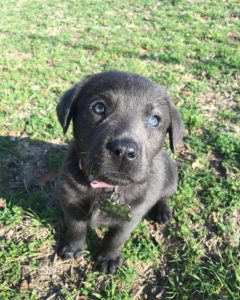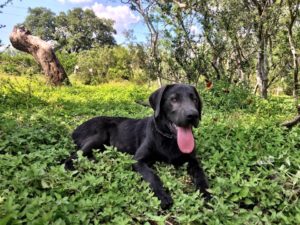 ---
"We have been so pleased with our little boy and we're so thankful we were able to find yall at the right time. He has been the PERFECT addition to our family. Thank you both for making this handsome little blessing of ours possible!"
– The Andrews Family
Roxy x Diesel Puppy 2017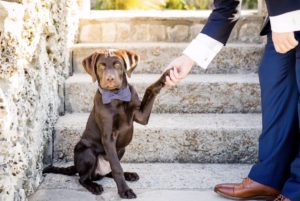 ---
This is Drake and on October 7th, 2017 he earned his Started Hunting Retriever Title (SHR). So his official name is SHR Silver Dollar's Drake. It's only a matter of time before he has his Finished (HRCH) title. He has tons of drive and loves the water.
– The Toal Family
Thank you, your message has been sent.